Need Help?
Please Feel Free To Contact Us. We Will Get Back To You Within 24 Hours.
info@bitsoft.com
+1-630-355-8427
CloseMonitor - Monitor Remote Computer Workers
CloseMonitor is a cloud-based Software as a Service that provides periodic screenshots, system events, applications details, and other useful information of  computers of remote workers. Using this powerful tool, managers can get valuable insight of the remote work, check their activities, idle time, time spent on various software and many other important information on a continuous basis. Manager can view all the information anytime and from anywhere by logging into their CloseMonitor account.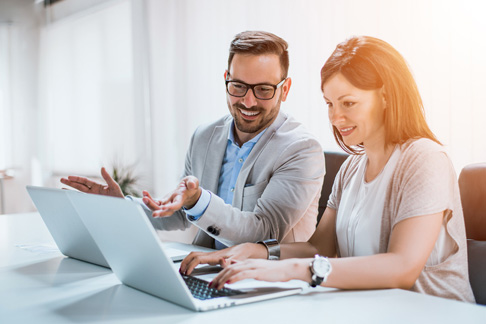 CloseMonitor helps companies in increasing the performance of remote workers with fraction of the cost and minimal efforts.
Features
View Screen Shots
See screen shots taken from remote computers. These screen shots can be viewed anytime at your convenience as if you were standing in-front of that computer.
View Applications
See list of applications being used on the remote computers while they are logged onto CloseMonitor. Now you know if they are playing music while working.
Block Applications
Block applications on remote computers so the workers can only run required applications instead of wasting precious time on intended applications.
Light Weight
CloseMonitor is a very light weight software that runs on remote computers. It utilizes minimal resources thus not affecting computer performance.
No Keystroke Logging
CloseMonitor does not capture or record keystrokes. We value privacy of users.
Secured
CloseMonitor stores and sends only encrypted data. The data is also stored in encrypted form giving complete peace of mind.